Puppies available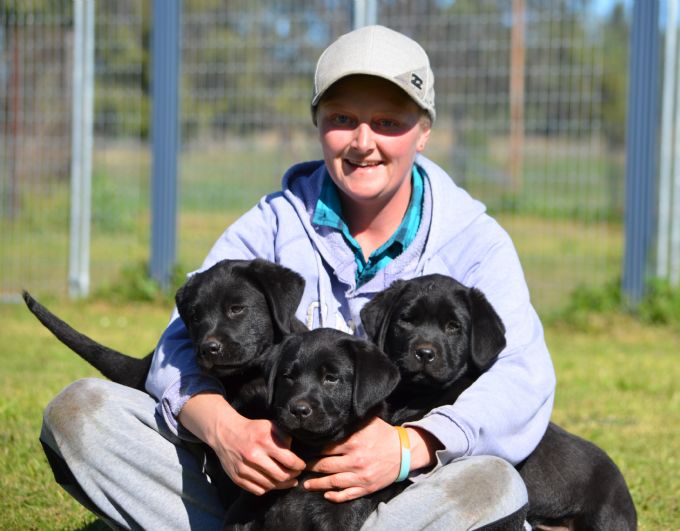 All litters are carefully planned, and all dogs included in our breeding programme
are screened for Hip & Elbow dysplasia.

Puppies are Vaccinated/ Microchipped/ Wormed and well socialized
prior to leaving for their new homes.

All puppies sold as pets are placed on the Limited Register and must be desexed.
I breed a couple of litters a year of labrodors Retreviers and also Australian Shepherds puppies.
Next puppies due 2021
A phone call would be nice to get to know you first.
Australian Shepherd puppies are due mid April 2018.
Phone - 0427963755. call any time
Contact Details
Paulene Andrews
Tamworth, NSW, Australia
Phone : (02)67241483 or 0427963755
Email :
[email protected]