Labradors have 3 colours only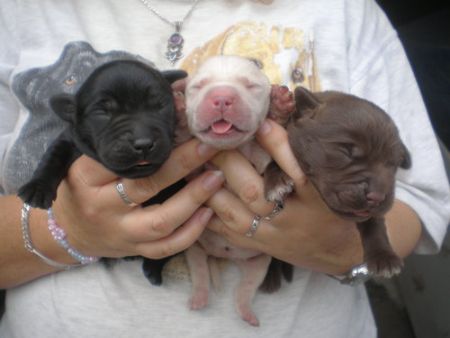 Labrador colors
Colour
The Labrador Retriever coat colours are black, yellow and chocolate. Any other colour or a combination of colours is a disqualification. A small white spot on the chest is permissible and is very common and does not lessen the quality of a Labrador , nor indicate it is not pure bred. White hairs from aging or scarring are not to be misinterpreted as brindling.

Black: Blacks are all black. A black with brindle markings or a black with tan markings is a disqualification.

Yellow: Yellows may range in color from fox-red to light cream, with variations in shading on the ears, back, and underparts of the dog.
Chocolate: Chocolates can vary in shade from light to dark chocolate. Chocolate with brindle or tan markings is a disqualification.
. REMEMBER LABRADORS ONLY COME IN 3 COLOurs.
BLACK, YELLOW AND CHOCOLATE.
THE SILVER COLOUR IS PRODUCED BY THE CROSSING OF LABRADORS AND WEIMARANER'S MANY YEARS AGO IN THE USA. IT IS ACTUALLY GENETICALLY IMPOSSIABLE FOR A GENUINE LABRADOR TO PRODUCE A SILVER COLOURED DOG AS THE COAT COLOUR DILUTION GENE HAS BEEN TURNED OFF IN THE LABRADOR. SILVER LABRADORS ARE FRUADULENTLY REGISTERED AS CHOCOLATES. THESE DOGS ARE NOT RECONIZED AS PEDIGREE LABRADORS.
Contact Details
Paulene Andrews
Tamworth, NSW, Australia
Phone : 0427963755
Email :
[email protected]