Papers for dogs should look like this.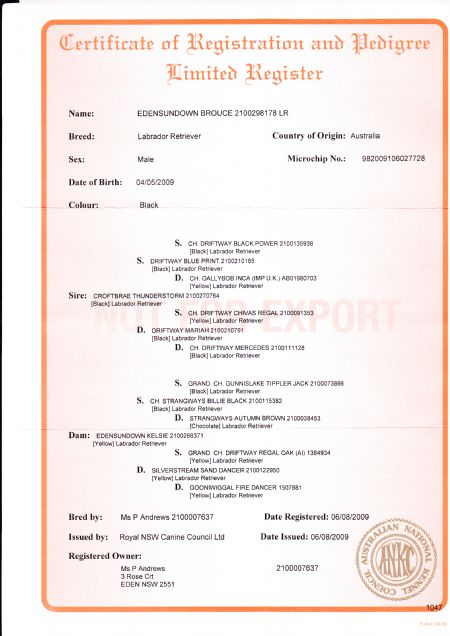 A breeder must always sell you a dog or pup with orange or blue papers.
Even as a pet orange papers must show the family tree of the pup and be given to you.
Blue papers are for breeding or showing.
A Reg breeder is NOT aloud to sell to pet shops.
A breeder should always have the blue papers to show you to show you what breeding the pup came from even as a pet.
Contact Details
Paulene Andrews
Tamworth, NSW, Australia
Phone : 0427963755
Email :
[email protected]